A lot of people believe that Frisco TX Pest Control providers such as Alcon Pest Control, deal strictly with pest infestations. What people don't know is the fact that those pest control providers also provide other expert services. They will be able to not only rid you of pests and bugs, they're able to provide help to protect against them from actually coming in, at all. They will even assist you with your lawn: fertilization, protection, in terms of which products to use, when you should use supplement along with other excellent recommendations which keeps your lawn healthy. And also tree shaping along with decorative trees and/or shrub care.
It's recommended that you contact Alcon Pest Control, your local Frisco TX Pest Control Business, and have them come out and do a comprehensive analysis of your home. They can talk over troublesome areas both inside and outside of your home. They can give you suggestions regarding how to deal with those troublesome areas which may include things like: underneath patios, trees that dangle over your property, large cracks within your foundation, plus areas around your house that happen to be continuously damp. They will also provide you with an absolutely free examination that will come with an estimation. They go over the whole written contract together with you and you really are under no obligation to part or even any of the written contract. There'll be zero push to sign any contract during that time. You can keep your estimation with the break down to make decisions in regards to what you would and wouldn't like to do at that point.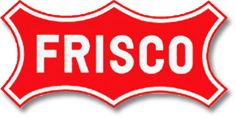 Before that final choice seek information. Look the corporation up on the web and seek advice from family members, friends or perhaps neighbors to ascertain if they've had any sort of past experiences with that provider. Otherwise utilize the rankings as well as recommendations on the site to determine on your own exactly how consumers felt concerning their service. When and if you are ready you are able to get hold of Frisco Pest Control Provider whenever you want.
Pest infestations and yard care aren't something the majority of people truly desire to think of andor deal with, nevertheless pests specifically take that choice away given that you need to deal with them once they get into your household. Therefore in order to plan for that possibility at the very least have the name of a business which you can call if in need of assistance. He or she can come evaluate your house, provide you with a bid and then you are able to settle on what choice to make next. Pesky pests aren't any a good time, however sometimes you need to cope with them. Call Alcon Pest Control, your local Frisco TX Pest Control Company and rid your house from pests today.